Highly Experienced Faculty
Our powerful team of highly-qualified academicians are masters of their respective fields, committed to grooming students as future leaders with their experience, expertise, and knowledge.
Individual Guidance
We understand a student's individual educational and developmental needs and strive to give them the necessary support for shaping their future and helping them grow both personally and professionally.
Practice-Based Learning
We combine theory and practical experience to create a comprehensive and dynamic process for our students. It helps prepare them for future challenges and diversify their knowledge.
High Success Rate
Our students have a great track record of scoring higher than other educational institutions and get admissions in prestigious engineering and medical colleges of the country.
OUR RECORDS AND MILESTONES
Students Qualified Engineering Exams
Students Qualified Medical Exams
OUR RECENT POSTS
How to Master the Last-Minute Study
The last 24 hours before an exam can be very stressful. But it is also one of the most crucial and useful periods for revision. First of all, don't panic. Follow these helpful tips to ace in the last-minute study.
Tricks for MCQs
As per the new pattern of examination, CBSE 10 and 12 board exams will have multiple choice questions in all the subjects. If you want to score high in exams, you must practice MCQs as much as possible. It is one of the most crucial part of the examination. Especially, in class 10, the main […]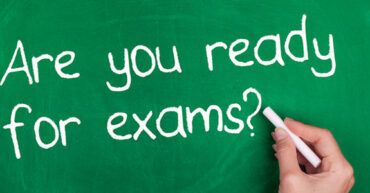 CBSE Board Exams 2021: 7 Useful Tips to Get Good Marks in Boards
On 31st December 2020, Education Minister Ramesh Pokhriyal 'Nishank' announced the date of the CBSE board exams. The examination will be held from 4th of May 2021 to 10th of June 2021 and the results will be declared on 15th of July 2021 for both class 10th and 12th examinations. The long wait for the […]
JOIN US AND LEARN FROM THE BEST FACULTY
STUDENTS SPEAK
It was a great experience learning from these exceptionally qualified faculties who made every benzene reaction a simpler one, every challenging equation or theory answerable. The environment is very friendly and so the faculties. I wish Inception Guide reaches new heights in future.
Nirav Vaja
MBBS, M.S. University
Joining Inception was a turning point. Maybe I would not have scored as much good in my Class 12 without Inception. Faculties were exceptional and very supportive…!! Overall it was a great experience and I am glad to be a part of the Inception family…!!
I couldn't imagine myself settling down so quickly in the "Masterstudy" Educational Center without the knowledge and experience that I gained through the Foundation Program
Roberta Theon
CEO, Techtonic Inc.
When I commenced the programme, I gave myself one year to challenge my thinking, change my outlook and choose my next step. This could not have been achieved without the remarkable opportunities and strategic tools afforded to me.